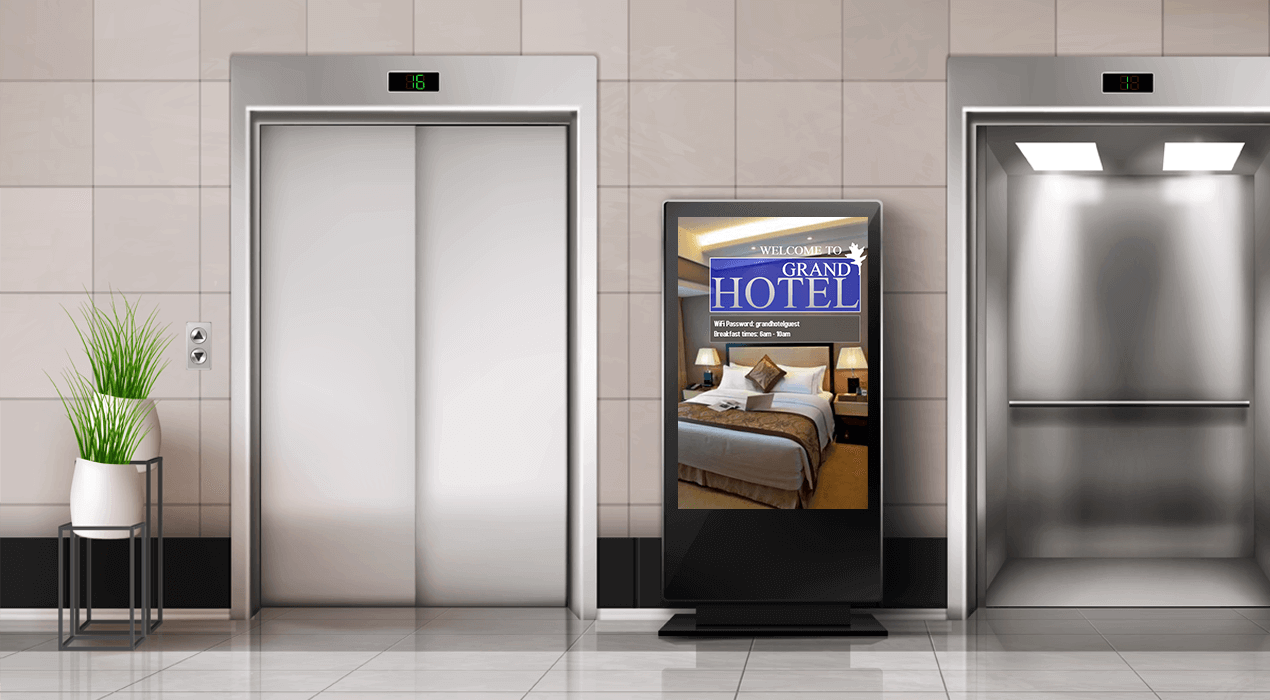 Hospitality Digital Signage
Oct 10, 2020
0
---
The hospitality industry demands the highest levels of personalised service to ensure the best guest experience possible. There must, therefore, exist a delicate balance when employing state-of-the-art technology and digital signage that improves the guests' experiences without taking away from the personal touch inherently needed for a guest to enjoy their stay.
Depending on the nature and size of a bed & breakfast, resort, or hotel, there are several innovative ways in which to effectively utilise digital signage solutions. Check-In In the hospitality industry, first impressions are key. The check-in process should be relaxing and easy, which is why digital signage can be used to great effect. Digital Way-Finding Maps: Interactive screens with clearly labelled floors, rooms amenities, service counters etc. Impressive Displays: Large high definition screens showing beautiful photography of the city, landscapes, art, and video that creates a stunning atmosphere and aesthetic in the lobby.
Showcase: Screens showing high-resolution imagery of the property and activities on offer giving the guest a good idea of what to expect during their stay. Pre-check In & Reservations: Interactive screens that allow guests to input their information and book various activities or amenities during their stay. Information & Service Typically, all hotel information can be found in physical brochures, menus, and signage. Digital signage, however, has the unique ability to contain a variety of information in a single interface, but more importantly, can be updated in real-time so the information is always current.
Amenities Listing: Search for various amenities on offer and update operating times or special events as and when is needed. Include additional information or any rules about amenities. Digital Menu: Guests can browse a restaurant menu and even make a booking from the digital menu.
Attractions: List the nearby attractions and top restaurants near the hotel with information on travel. Widgets: Automated widgets periodically display information on local weather, news, and currency pricing etc., offering the guest useful information at all times.
Safety & Security When digital signage has been positioned strategically throughout the property and connected centrally through a software solution, it can also be used to signal a warning in case of emergencies. This can alert guests where to gather, where to find necessary resources, and where to avoid.