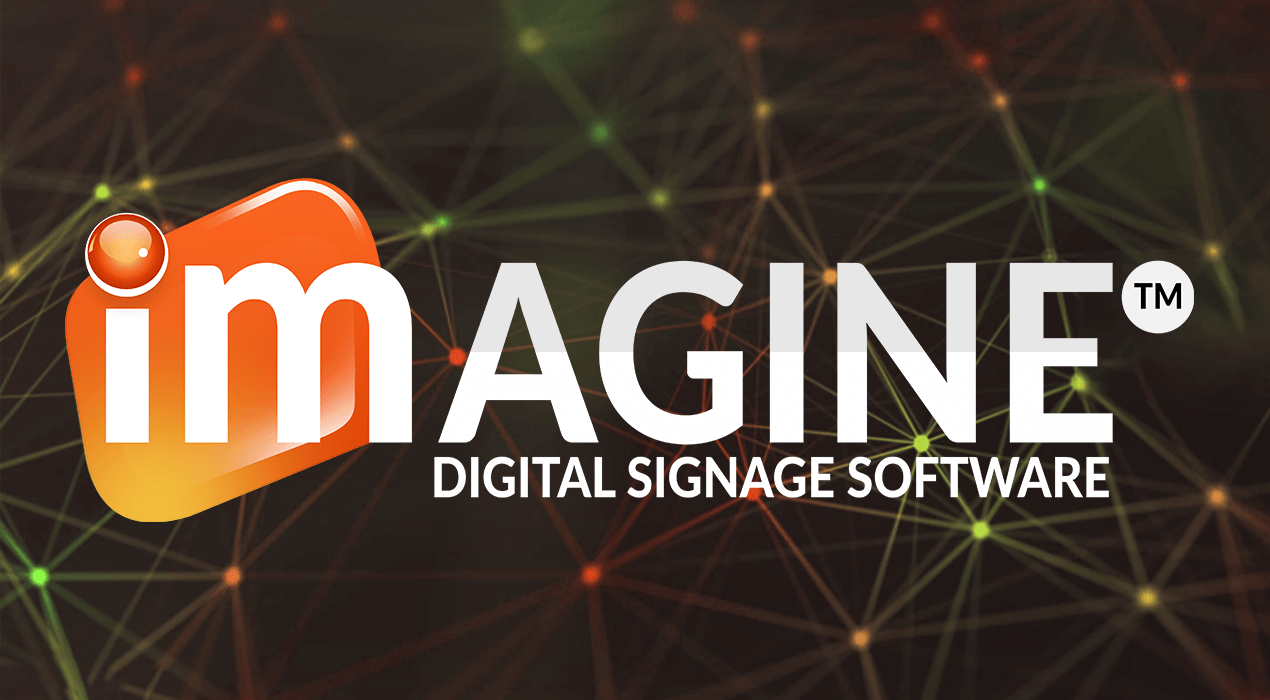 Digital Signage Software
Oct 10, 2020
0
---
The New Gold Standard The venerable Albert Einstein once stated that "We cannot solve our problems with the same level of thinking that created them." This embodies the spirit in which Imagine Software was developed. Imagine Software is a Digital Signage CMS (Content Managment System). It helps you to manage & schedule all your digital assets for all your screens from one central pane of glass.  A core group of digital signage professionals, with clients in a diverse range of industry sectors, embarked on a mission to build a software solution that addressed problems associated with user-friendliness, functionality, and cost.
The development team entered the digital signage market, over a decade ago, initially as a digital signage provider using existing third-party software. This was at a time where digital signage was not widely used, solutions were few, and the market was controlled by a select group of media companies who were offering digital signage as an afterthought to their existing services. As the years progressed and the team's client base widened to include businesses from a variety of sectors, it became apparent that developing proprietary software was the logical next step. This would allow complete control and the flexibility to develop a versatile platform and add features that were important to their clients that were lacking in existing software. Eventually, the team had developed their software to a point where it was being utilised successfully in large retailers and corporates, in a high number of locations. This was the proving ground for the architecture of the software which has since graduated with flying colours.
The small but focused remote support team has managed to keep screens active around the clock with minimal input, and they are able to diagnose any hardware or connectivity issues immediately. This battle-tested Digital Signage CMS platform is now, for the first time, available to consumers worldwide with the release of Imagine digital signage software version 3. This release marks the first time that a powerful digital signage software platform has been offered with a truly user-friendly interface and dashboard, at low licensing fees. This scalable software program allows anyone with a basic knowledge of computer operating systems (OS) to operate their digital signage in-house on a small or large scale. Similarly, this is the most versatile, functional, and cost-effective software of its kind available to digital signage providers offering services to third-party clients. Imagine Software is compatible with a variety of operating systems including Android, Microsoft Windows, Linux, and LG WebOS.
Click here to review the complete features anDigital Signage CMSd pricing offered with Imagine. Welcome to the new digital signage software gold standard. Imagine the possibilities…