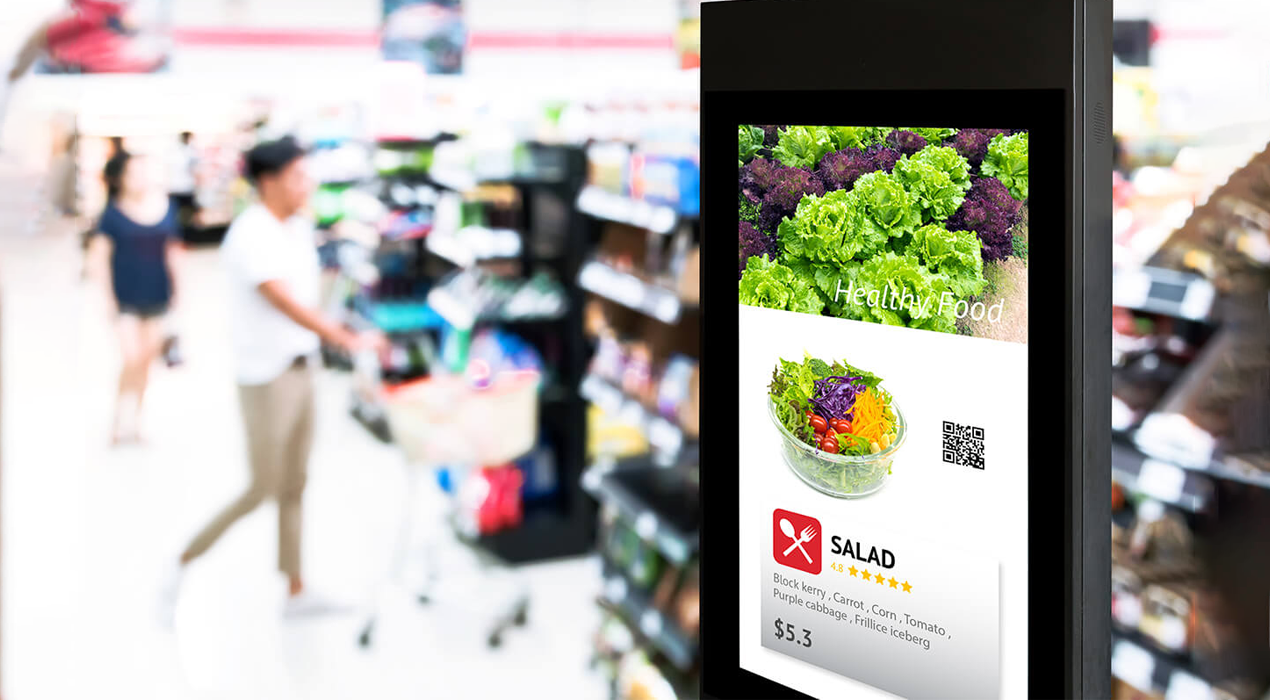 Retail Digital Signage
Oct 13, 2020
0
---
Digital signage in retail has become the norm rather than the exception and is the largest single industry making use of digital signage today. Companies are now looking for more innovative ways to engage with customers, differentiate themselves from their competitors, increase customer loyalty and ultimately drive sales.
Using screens for traditional static displays of branding and general product information is an ineffective way of what can be an incredibly powerful sales and customer service tool.
Here are some of the latest digital retail signage trends in 2020:
Touch-enabled screens: These are versatile and can be used for viewing more detailed information, browsing products not currently in-store and comparing various product features. This frees-up sales personnel to assist customers with pressing issues or to assist with an actual sale. This results in increased sales and enhanced customer satisfaction.
Using digital signage software for window displays that mirror the focus of in-store sales and promotions. This is a call to action that can then convert into a sale when the customer enters the store.
Bring Your Online, In-Store: Retail is under immense pressure from e-commerce and brick-and-mortar stores have had to spend a lot of resources improving their online experience. More stores are carrying this online effort instore through digital signage for seamless and integrated customer experience across their physical and digital platforms.
Digital point-of-purchase signage is a great way to highlight membership and loyalty programs including related promotions. This is useful consumer information that builds loyalty programs effectively and increases sales conversions on promotional items.
Content must be engaging and relative to the consumer. A combination of informative and aesthetic video content can be used to liven up a sales floor or checkout making the customer experience more enjoyable and in turn, increasing sales. Content should either be engaging, informative or entertaining and long irrelevant copy should always be avoided. A clear message must be immediately evident.
The question is not whether you need digital signage for your specific retail application. In 2020 effective digital signage is an absolute requirement for retail. The question is, how do you maximise retail with an effective digital signage solution that is cost-effective, versatile and delivers measurable results? The answer invariably starts with the capability and usability of the digital signage software itself.