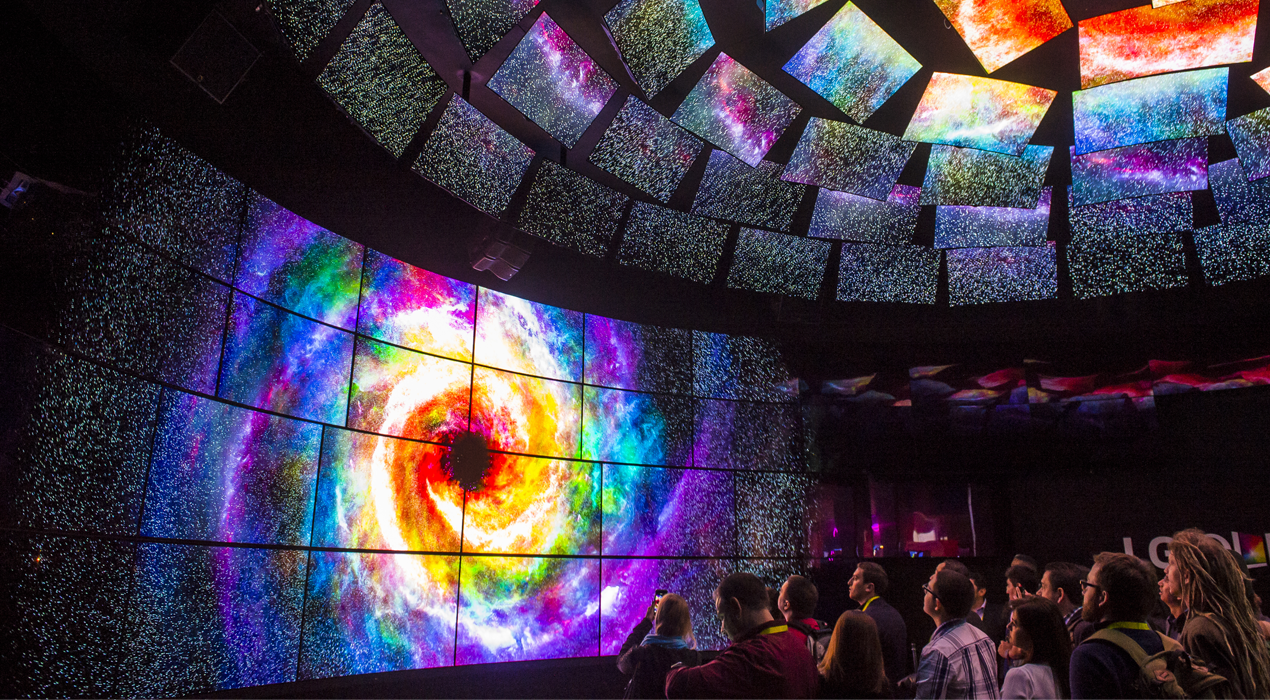 Video Walls
Oct 13, 2020
0
---
The Fundamentals Of Creating An Impressive Video Wall
Digital signage video walls have become highly prolific in almost every setting, from corporate office receptions to massive shopping mall installations. This is largely due to advances in technology (including software) and a lower barrier to entry in terms of cost, making this an exciting option for more businesses.
What Is A Video Wall?
A video wall is usually comprised of a series of screens, joined together, to form one large display. However, this is changing as screen technology and software has given video walls extreme capabilities that are more akin to art installations. There are a wide variety of content options available that can be controlled remotely.
Video Wall Trends
Traditional grid video walls have become quite commonplace as display prices have dropped. Companies are now looking at ways to make video walls stand out by changing the physical design layout of the installation. Some of the latest trends include:
Increasing the number of video walls: This creates an immersive digital experience as people move between various areas in the same location.
Curved Displays: Using curved displays to create visual experiences like digital aquariums or snow-covered mountains.
Artistic Video Walls: Staggering or tiling screens for aesthetic purposes.
Content is key with any installation and must be suited to the environment and should be updated regularly to achieve the intended result.
Software
The software needs to achieve more than simply stretching a piece of content over multiple screens: it needs to be flexible enough to scale over many screens and create a cohesive viewing package; it needs to be able to isolate screens and individually manipulate content and resolutions. Imagine Software can control an infinite number of screens, all with seamless transitions between various sources of content. 
LED Technology
LED is the leading video wall screen technology owing to its energy efficiency, relatively low cost, and high-resolution quality. However, not all LEDs are created equally, and it is important to properly define the intended purpose and function of a potential video wall before purchasing a whole bunch of screens. This will determine the required quality, size, and cost of the panels. It is possible to get bezel-free displays for seamless joins which can also be used for curved video walls.
Remember, Hardware x software x content = impact. This the golden equation for all digital signage and this is magnified with any video wall.